Update from Administrator – May 22, 2020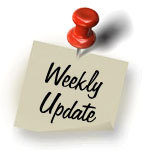 As always, our team and I hope this finds you safe and healthy.
I would like to begin with an update to you that facility wide testing has been conducted on all staff that have not already been tested. All residents have been tested at least once. Resident and staff testing have been mandated by Governor Baker and Mass DPH with a minimum testing threshold of 90%. The Massachusetts National Guard tested 62 of our staff yesterday. Three of our staff tested positive. About 40 of our staff had tested on their own previously. We need to test approximately 10 staff more staff to reach 100%.
We may be turning the corner on our center's battle with COVID-19. As of today, we have seen forty-seven of our residents convert or recover from COVID-19 positive. Nineteen residents still have COVID-19 symptoms. We are very excited for these residents, their families, and our staff as we see more residents recover. We anticipate this number of recovered residents to continue to rise and we will begin holding "graduation" or recovery ceremonies, to celebrate their success.
We had our infection control survey with Mass DPH last week and were in compliance in 25 out of 28 categories. DPH will be conducting these surveys every other week through the end of June. Our PPE inventory is substantial, and our staff is well versed in infection control policy and procedures.
We continue to schedule consistent staffing on all our units and follow all CDC and state guidelines. Our corporate clinical team provide us with regular updates on new guidelines that are being offered. This information is shared with our staff and additional training is continually taking place.
We continue to offer FaceTime & video calls and window visits for you and your loved ones. Please continue to contact Brie in Activities to request virtual visits or ask questions. Last week we were fortunate to have entertainment provided to the residents by Mike Dardus and Dave Valerio who performed outside the resident's windows. Brie also located a llama that walked around the building with his handler. We've had families throwing mini rallies for their loved ones which is definitely a morale booster for everyone. I'd like to personally thank the families who have provided lunch/dinner for the staff. It is greatly appreciated. Staff have not been allowed to leave the property to get something to eat since the pandemic began.
I'm sure that everyone wants to know when The Tremont will be opened to visitors again. CMS put out preliminary guidance yesterday, that is "urging Governors to use extreme caution in deciding when to resume visits at nursing homes, saying it shouldn't come before all residents and staff have tested negative for the coronavirus for at least 28 days."
We currently have 19 residents who are symptomatic for COVID-19. Hopefully within 7 to 10 days, we will be close to COVID free.
As a reminder. our next "Town Hall" meeting is scheduled for May 26, 2020 and we will discuss more detailed information on center updates. We encourage residents and family members to contact Dave Carboneau with any questions you have about the care we are offering. Our commitment is to be transparent and work to address any issues that arise. This is an incredibly challenging time and we will continue to do all we can to get through this, together.
Thank you and please stay safe and healthy!
Dave Carboneau
Administrator